Jump into Grand Theft Auto Online this holiday season for a Festive Surprise.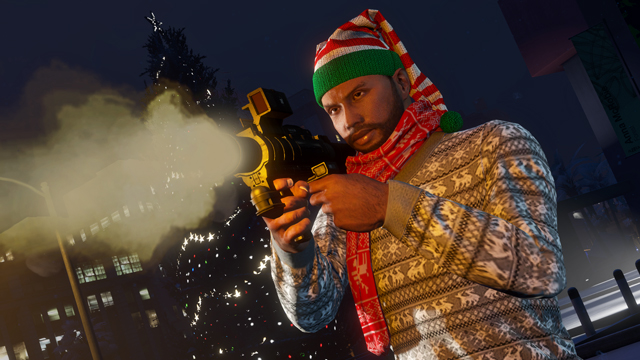 EXPLOSIVE STOCKING STUFFERS
Heat up your season's greetings with brand new items stocked at Ammu-Nation: a new Homing Missile Launcher and Proximity Mines are here just in time to make spirits bright. These items will be permanently available to acquire and keep.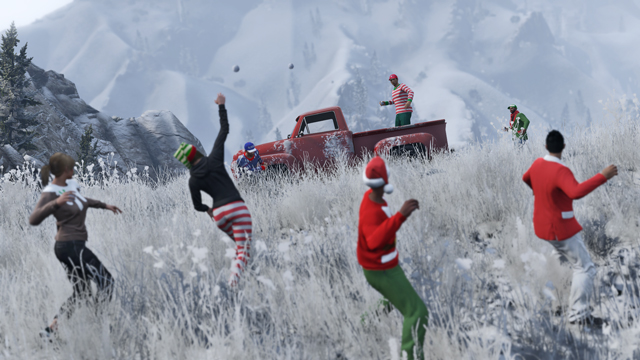 SNOW DAYS
Those dreaming of a white Christmas are in luck as the forecast calls for the extremely rare phenomenon of San Andreas snowfall to hit on a few special days this holiday season. Be on the lookout and ready to round up your Crew for a friendly snowball fight, but be forewarned, those icy little suckers can pack a wallop. Read more...