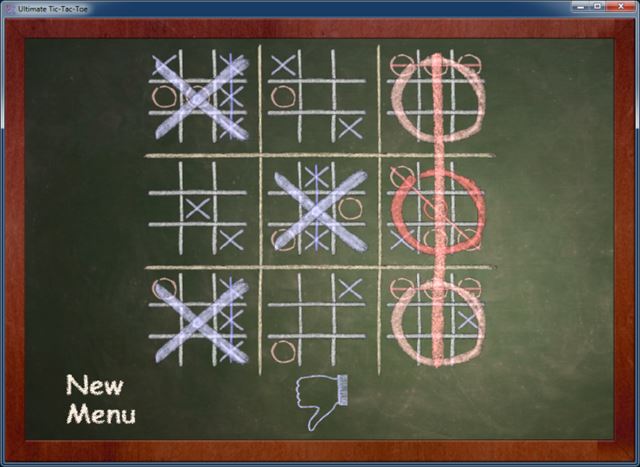 This new intense Free-2-Play is now available on steam stores! Made by Tigerish Games,  Ultimate Tic-Tac-Toe gives you limitless hours of mind-blowing, spine-tingling gameplay! Logic-Shattering Game modes include Classic and Ultimate  Tic-Tac-Toe. Each of these game modes contain the brain-frying Forget mode. Also including Gut-Retching  Single-player, Relationship-shattering  Hot-seat (Multiplayer from the same PC), Salt-inducing Online Multiplayer, 3 levels of difficulty, Ranking System, Leaderboards, and Achievements!!!
And if you think Single-player will be a walk in a park then you are wrong! If you are having a good day and feel the need to have a dose of failure then set the A.I. to Hard mode and have endless fun losing over and over again! And if you need some salt with your fries try it's multiplayer where you'll get outsmarted countless times! And if you even think about winning well you are a cheater then!
With intense and realistic sound effects, along with it's truth-defying graphics, you'll be thrown into the unforgiving world of Ultimate Tic-Tac-Toe! WARNING BEFORE DOWNLOADING: Your family will miss you and, probably, be looking for you while you are locked to your computer screen playing, you guessed it, Ultimate Tic-Tac-Toe. I give this new Free-2-Play a 10/10 review for melting my brain out of excitement. And I can say, it's worth every cent! Download from Steam Stores today, if you dare.